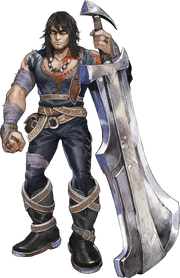 Unaffiliated
(無所属
Mushozoku
, "Independent") is not a true affiliation group, instead denoting a lack of affiliation with any of the other factions found within the
Kid Icarus
series.
Characters and creatures classified as Unaffiliated typically have their own motives and goals; as a result, they usually have little, if anything, to do with one another.
Members
Characters
Enemies
Other
Ad blocker interference detected!
Wikia is a free-to-use site that makes money from advertising. We have a modified experience for viewers using ad blockers

Wikia is not accessible if you've made further modifications. Remove the custom ad blocker rule(s) and the page will load as expected.