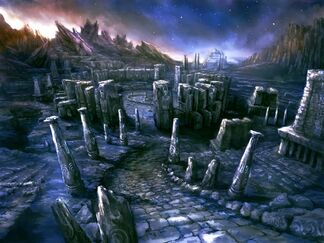 The Temple Ruins serves as the location for the Land Battle of Chapter 6 of Kid Icarus: Uprising.
From the central area, which has four different paths, a single Underworld enemy (mainly a Mik) will wander off towards one of the paths. That will indicate the location to where Dark Pit is. Dark Pit will be using one out of four possible weapons:
Ad blocker interference detected!
Wikia is a free-to-use site that makes money from advertising. We have a modified experience for viewers using ad blockers

Wikia is not accessible if you've made further modifications. Remove the custom ad blocker rule(s) and the page will load as expected.